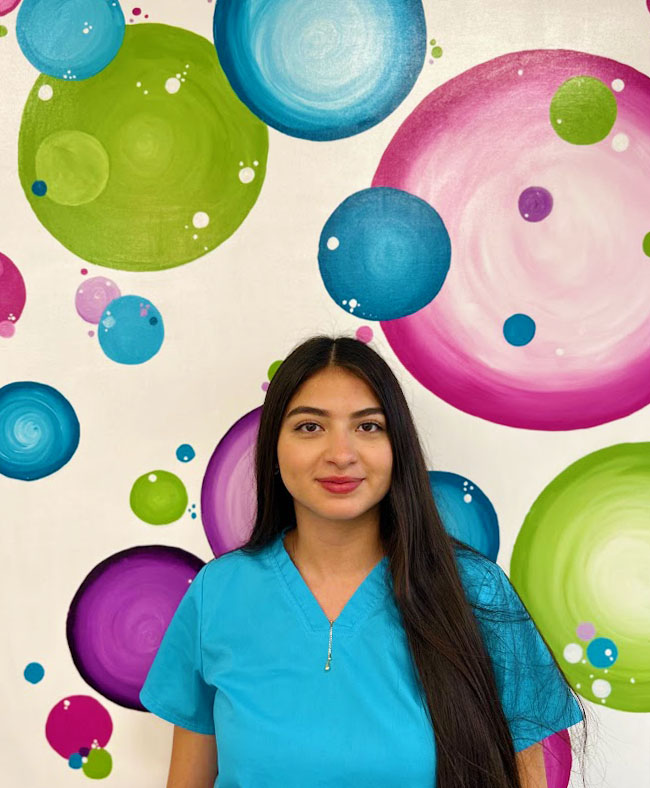 • How long have you worked at GCPD?
10 months.
• Favorite restaurant?
Texas Roadhouse and Mezcalito
• Do you have any hobbies?
Hang out with my cousins and sisters or also try out different restaurants/places
• What is your favorite part of working at GCPD?
The kids!
• Favorite Healthy Snack?
Grapes
• Favorite Junk Food?
Spicy Chips
• What was the first job that you had?
Dietary Aide at Twin Lakes.
• Favorite Sports Team?
Barcelona
• Biggest Pet Peeve?
Slow drivers in the fast lane.
• Favorite Animal?
Horses.
• Favorite Movie?
The Notebook.
• What would your super power be? Why?
My super power would be to be able to teleport back in time. This would give me the chance to spend more time with my loved ones that passed away but also to cherish every moment with them.
• First Concert?
Romeo Santos
• Dream Vacation?
My dream vacation would be to visit Israel.