Here's How We are Keeping You Safe
It has been a wild ride since March! Our community has been through a lot and we are all looking forward to resuming our normal habits and routines. Since reopening our practice on May 11th, we have implemented new processes that are responsible, safe, and simple. We are overwhelmed by the positive reaction of the patients we have treated since we have reopened. We can't thank you enough for your confidence in bringing your children, kind words and supportive comments once you have seen the systems we have in place.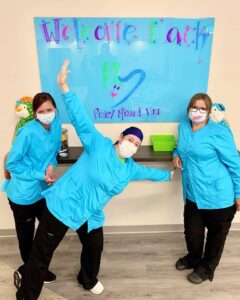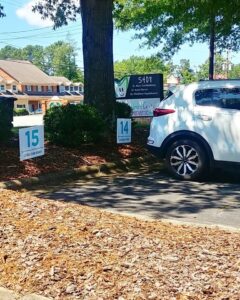 We want to take this opportunity tell you about the infection control procedures we follow and the extra precautions we are taking to keep patients and staff safe:
Limited number of patients in the office with proper distancing.
Outdoor check-in system: A numbered sign is located at each parking spot with a phone # to text upon arrival. Everyone will remain in their cars until a dental assistant does a COVID-19 screening at the car.
Prior to enter the building, each patient will receive a temperature scan and hand sanitizer.
All staff members wear appropriate protective gear and undergo an assessment and temperature scan daily.
All parents and non-patients must stay in their car for the duration of the appointment.
Children who require a companion are still able to have that person accompany them while following our normal protocols, as well as our infection control protocols.
New patients may have one parent accompany them inside for their first visit but are required to wear their own mask.
After the visit is complete, an assistant will walk your child(ren) out to the car and the doctor will call to discuss the visit.
All payments are now contactless and will be collected over the phone or online prior to the visit.
Additionally, we invested in a new dual function HVAC system that combines UV light and an ionization plasma generator to kill germs, viruses, spores, mold, etc. throughout the building.