February 17th, 2022
February is National Children's Dental Health Month. This is the month schools across the country focus on raising awareness about the importance of good oral health. The Greensboro Center for Pediatric Dentistry is offering Dental Health Month presentations at preschools in the area throughout the month.
Cathy Vaughn, a dental assistant at The Greensboro Center for Pediatric Dentistry for almost 18 years, is one of the staff members who provides the dental health presentations. The presentations demonstrate what happens during a visit to the dentist and familiarize children with what dentists and dental assistants wear and the tools they use. During the presentations, Vaughn also shows children how to brush their teeth and discusses how to make healthy choices at home.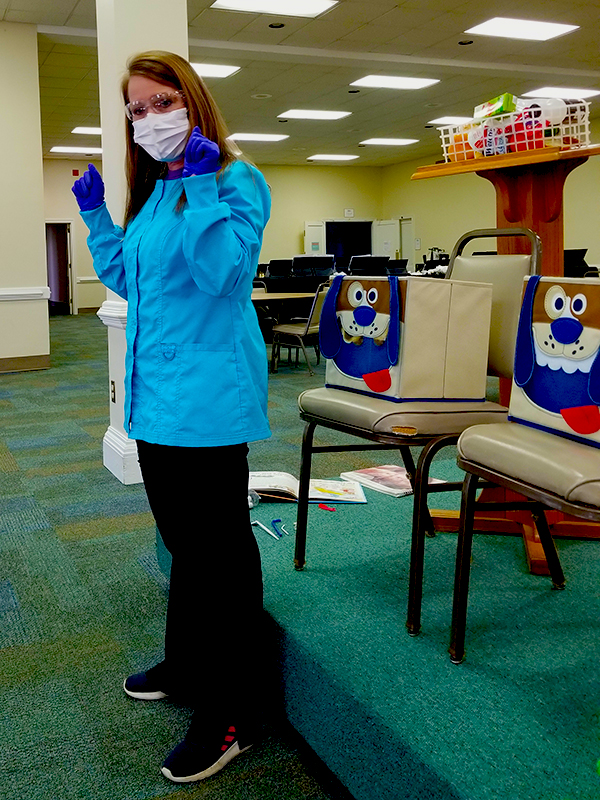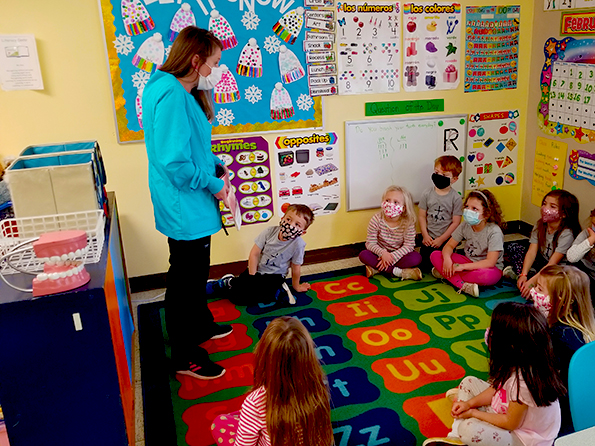 Drs. Marc Goldenberg, Kate M. Pierce and Matthew Applebaum have a combined 60 plus years of experience treating children in a fun, low stress environment.
"Dental Health Month is a great opportunity to educate children in our community. These early, positive dental experiences create the foundation for trusting doctor/patient relationships and a lifetime of good oral health. Children's teeth are meant to last a lifetime, and a healthy smile is important to a child's self-esteem. With proper care, a balanced diet and regular dental visits, their teeth can remain healthy and strong," said Dr. Matthew Applebaum.
On Monday, February 21st at 10:30 AM, Dr. Kate M. Pierce will be at The Greensboro Children's Museum for a member's dental health presentation. Admission is free with museum membership. Schools or organizations interested in scheduling a dental health program, call Lauren Davis Gordon, Community Outreach Coordinator at 336.292.0411, extension 1011 or email community@greensboropediatricdentists.com.